A frequency response window appears like the following. "Save Coefficients" on the menu and save them into a file. Please note that the response window must be on the top.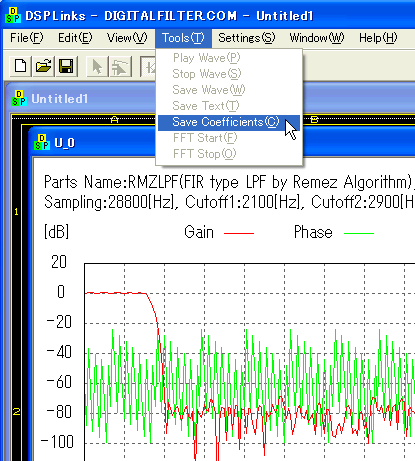 The following is coefficients in the file (coeff1.txt).

The following is C source of dsPIC firmware. Just copy the coefficients above after putting commas.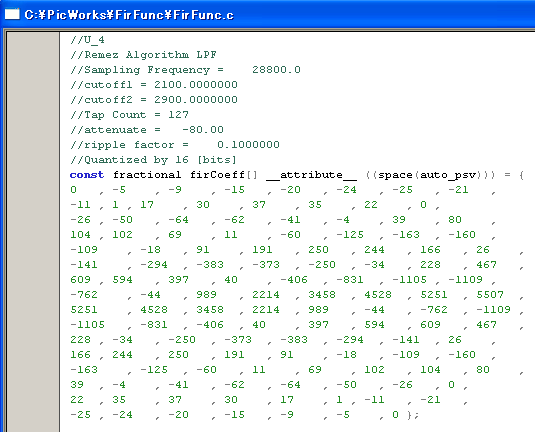 That's it for this tutorial. DSPLinks has RMZLPF, RMZHPF, RMZBPF and RMZBRF. Also GRAEQ (graphic equalizer) and PARAEQ (parametric equalizer) and some more filters are available!!